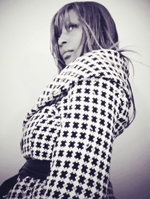 Dawn Nicole Martin was born in the town of St. Joseph on the Caribbean island of Trinidad. After graduating from high school, she immigrated to the United States. She received her Bachelor of Science degree in Business Administration from Caldwell College and her Master of Science in Human Resources Development from Villanova University.
She currently resides in suburban Maryland and enjoys her roles as mother, daughter, sister, friend, colleague, mentor, and confidante.
With over fifteen years of Human Resources and other professional services experience, Martin has a proven track record of results and achievement at every level of career responsibility. Martin's work as a Human Resources consultant has made her an advocate for the humane and equitable treatment of everyone.
Her goal is to raise awareness, challenge discriminatory behavior, and bring attention to systems, institutions, structures, policies, and people who seek to "keep women in their place." Martin helps women find their voices by forming partnerships, developing programs, and supporting initiatives to educate, motivate, inspire, and equip women with the necessary tools to not only make a difference but to be the difference. Known for her energetic, authentic, and collaborative leadership style as well her thought-provoking messages, Martin is on a mission to touch souls and transform the lives of women throughout the country.
When not fighting the good fight for the empowerment of women, Martin takes pleasure in gardening, enjoying nature in the woods and along the trails of her neighborhood, reading a good book, or watching a movie.